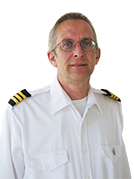 Pilots and Volunteers unite to rescue animals.
Pilots N Paws has transported thousands of rescue animals, often flying them hundreds of miles from where they were found so they can find forever homes.
I am a pilot, flight instructor with time in multiple types of aircraft.
Currently, I fly a Cessna Caravan for Empire Airlines out of Albuquerque. We fly Fedex freight in and around NM.
I have taught basic and advanced flight instruction and I can also teach a pinch-hitter class which shows you how to safely fly and land a plane land in the event of an emergency that incapacitates the pilot.
There are many charity organizations that can use your help flying if you are a pilot, such as Flying Doctors or Lighthawk for whom I flew while living in California in the 90's. Consider giving your time and skill to a worthy cause.
In addition to soaring at Truckee CA and Soaring in Arizona, I've also enjoyed flying jump planes and watching people take the plunge. I've done many cross country flights for fun and scenic aerial photography and environmental photography flights such as real estate or environmental disasters. You can read about these adventures in my journals.